When Two Premier Colorado Real Estate Brokers Needed a Reliable IT Service Provider, They Found the Perfect One In Sensible Systems
SullivanHayes Brokerage is Colorado's premier, full service retail real estate brokerage company, specializing in neighborhood, community and promotional strip shopping centers. From site identification to store opening or lease up, SullivanHayes Brokerage offers full vertical integration of the entire spectrum of retail real estate services. As a commercial real estate firm doing business throughout Colorado, SullivanHayes' business is driven by communication, which requires vast amounts of emails, phone calls and the need to share data quickly and efficiently.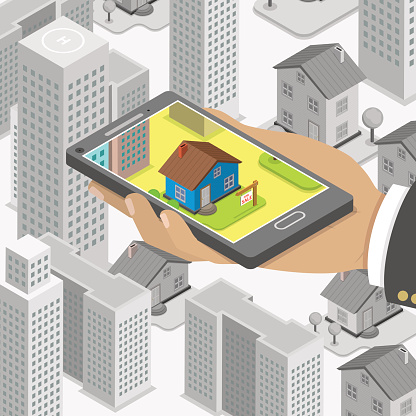 Dunton Commercial's primary focus is to manage, lease and sell quality neighborhood retail projects, office buildings, and industrial complexes in the Denver Metropolitan area. Their agents provide services that include tenant and owner representation for retail, office, industrial, and investment property sales and leasing, as well as land sales. They also provide exceptional property management services.
The Situation: The Need to Adapt Technology and Get Back to Work Quickly After a Move
"We had worked with our previous IT provider for over 15 years," says Kristine Bain, business operations & research manager at SullivanHayes Brokerage. "But as our needs had grown, the previous company hadn't adapted to our increasing needs."
SullivanHayes had moved their office location. In preparation for this move, they had stressed to their provider that their IT systems needed to be ready to go as quickly as possible following the move. Not only were they not fully operational for several weeks following the move, but also the responsiveness from their provider was dismal.
"We were referred to them from another commercial real estate client," says Sensible Systems' President, David Ferris. "I think they liked our comprehensive service offering. Their situation is a little unusual in that there are two separate companies sharing the same network. We discussed eventually splitting things out into two separate networks."
The Solution: Stability and Professionalism With Sensible Systems
"We interviewed several companies and felt Sensible Systems had the expertise and approach that would work best for us," says Bain. "They immediately came in and helped stabilize our systems efficiently and professionally."
Sensible Systems gave them a thorough analysis of their systems, which were in even worse condition than anyone suspected, and provided both SullivanHayes and Dunton Commercial with sound recommendations to quickly remedy their many IT issues.
"There were many issues when we first engaged," says Ferris. "They had just moved into a new office space and many things were not working correctly."
Ferris' crew found that there was very little documentation on how things were put together. Phones and printers didn't work for some employees, there were VPN connectivity issues, outgoing email from their Exchange Server was being blocked, their anti-spam solution no longer worked, their branch office in Boulder could not access files at the corporate office and several more major problems.
"We were able to correct all the outstanding issues and bring stability, security and reliability back to their network," continues Ferris. "Now that the network is stable, they are in a great position to migrate their on-premise Exchange Server and network shared folders to the cloud. Until then, they can be very productive in their new network environment."
Sensible Systems also replaced SullivanHayes' old firewalls at the corporate office and at the branch office. This resolved all of their VPN and inter-office connectivity issues.
"The new firewall gave us a good view into what type of traffic was coming in and out of their network," adds Ferris.
Sensible Systems installed standardized security software on their servers and workstations so that all computers had a consistent and predictable security profile. They also replaced SullivanHayes' anti-spam software.
The Outcome: Sensible Systems Gains Trust With Communication and Outstanding Customer Service
"We would absolutely recommend Sensible Systems!" says Bain. "They are our IT department – they may not be on-site, but they are certainly part of our team! They respond quickly to any issues and are always professional.
"The biggest difference now is communication – I rely on Sensible Systems to always respond quickly and to give me an overview of any issues. If a problem lingers, they will let me know what is causing the delay and how they plan to resolve it."
Sensible Systems now provides all of the IT support services for SullivanHayes Brokerage and Dunton Commercial, including Helpdesk, User Management, IT Purchasing, Server/Network Monitoring, Asset Management, Local and Cloud Backups, Office 365 Management and Strategic Consulting.
"We also have a monthly newsletter distributed to all of our clients that is focused on helping their employees become more aware of IT security issues," says Ferris. "It provides applications advice and tips for Microsoft, Adobe, Apple, Google and other vendors. The goal of the newsletter is to help make our clients' network more secure by improving the IT security awareness of each user. We also try to increase each readers' productivity by providing application tips for tools they may use every day."
SullivanHayes Brokerage and Dunton Commercial are both very satisfied with their choice of IT service provider. The network and computers are working reliably, and they no longer have unexplained issues plaguing their systems. Both companies are working to help educate their workforce and maintaining their systems to keep them that way.
"I would highly recommend Sensible Systems to any other businesses!" adds Bain. "They are prompt, professional, understand the IT world but don't talk 'tech' in a confusing manner. They have vastly improved our overall IT environment."
Ready to build a reliable, secure information technology foundation for your real estate firm? Sensible Systems offers unparalleled IT services and support for Colorado real estate brokers. Stop settling for less. For a complimentary assessment of your IT needs, contact us right away by calling (720) 414-5301.