Eliminate the risk of fines, security breaches, and a tarnished reputation with HIPAA compliance service from Sensible Systems.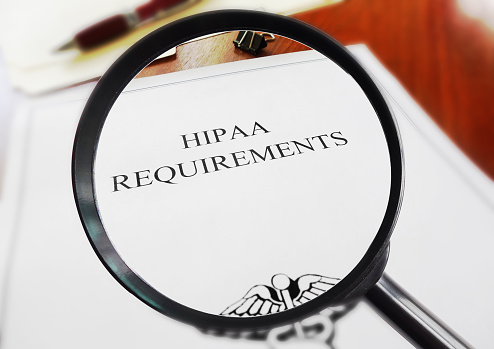 We know how crucial maintaining compliance is to your operations. HIPAA not only protects the privacy of your patients, but it ensures you're running your business effectively and securely. When you're not following compliance regulations for your industry, you run the risk of:
Hefty financial penalties
Loss of trust with clients
A tarnished reputation with the pubic
At Sensible Systems we ensure that you're always maintaining HIPAA compliance, to guarantee your business is able to function at its absolute best at all times.
Get in touch with us at info@sensiblesystems.com or (877) 773-6797.
Our IT experts assess your work processes and procedures to ensure that everything is in line with HIPAA standards.
At Sensible Systems, we know how important it is to keep your client and patient information totally confidential, so compliance and security regulations are among our top concerns for your business.
We provide annual security awareness training and additional services for any clients that need to follow HIPAA requirements.
Routine maintenance and checks ensure you're following compliance – and whenever there's an issue, we deal with it right away so you're never left exposed.
Don't let cracks in your security or processes derail your entire business; let the IT experts at Sensible Systems remove the burden of worry from your shoulders. Our HIPAA services ensure you're always following the proper procedures to maintain compliance.
Contact Sensible Systems at info@sensiblesystems.com or (877) 773-6797.